Service Hotline:
Email:
Address:
No. 115-4, Area A, Huitong Logistics Park, Economic Development Zone, Liaocheng City, Shandong Province
General Introduction of Grade 304 stainless steel
---
1.What is 304 Stainless Steel
304 Stainless Steel, also known as 304, is a type of steel that is widely used in the manufacturing of many different types of appliances and durable goods. It is a general-purpose steel alloy with a range of properties and applications. 304 stainless steel is a very popular type of stainless steel. It is a high-grade, corrosion-resistant metal that is commonly used in the automotive field and aerospace manufacturing.
That being said, it can also be found in other industries such as marine, oil exploration, and power generation. 304 stainless steel is also known as "A4 Stainless Steel" or "Grade 304". This is the most widely used corrosion-resistant stainless steel for use in industrial settings. 304 grade stainless steel has a higher carbon content than 430 grade.
2.Types of Stainless Steel
304 is the most commonly used stainless steel in the world. It offers a wide range of properties, which make it suitable for a variety of sectors. There are a variety of types of stainless steel that vary in composition, which is the reason why the names vary.
They include 300 series, 304 series, 316 series, and 317 series. Although they all have different compositions, they tend to be more expensive than other metals found in food service equipment because there are no impurities or easily oxidized elements in them. 304 Grade steel is a type of stainless steel that is used in the manufacturing of metal and non-metal parts. It has a minimum of 18% chromium and 12% nickel, which is what gives it its special properties like its resistance to corrosion, magnetic properties, and heat resistance.
3.Advantages of Grade 304 Stainless Steel
Grade 304 stainless steel is commonly used in various industries. It has less rust and reduced resistance to corrosion due to its high chromium content, which means it is not recommended for marine environments. However, grade 304 stainless steel has many advantages that make it a popular choice in the marine industry. Grade 304 stainless steel provides greater durability, strength, better vibration dampening when compared to grades 201 and 202.
This makes it perfect for machinery like engines, ship propellers. Grade 304 stainless steel is a type of stainless steel with properties that make it more resistant to corrosion and oxidation than regular types of stainless steel. It is commonly used for items such as surgical instruments, food processing, oil and gas pipelines, aircraft components, aerospace components, and marine equipment. Grade 304 is commonly used in many different industries, but it's also perfect for kitchen appliances. This steel has an excellent strength-to-weight ratio which makes it the ideal material to use for cooking utensils. It has a corrosion resistance that can be compared to other metals like carbon steel and copper, but it also features a hardness that is greater than nickel alloys.
4.Conclusion
The conclusion is that 304 Stainless Steel is an excellent material to use when manufacturing daily products. It is strong, durable, and resistant to corrosion. It can withstand high temperatures without degradation. 304 Stainless Steel is reusable several times over since it does not require its surface to be recoated or covered up with a coating once it has been used in the manufacture of a final product. Conclusion: Grade 304 is stainless steel that is highly resistant to corrosion, abrasion, and stress-corrosion cracking. It is also chemically inert, meaning it will not react with anything in the environment.
We JINBAICHENG is one of the renowned manufacturer, exporter, stockist, stock holder and supplier of a qualitative range of Stainless Steel products. We guarantees that our products pass a series of tests to ensure that they are pure and high-quality. For more details, you can visit our website and gain a deeper understanding of our products for your next business needs.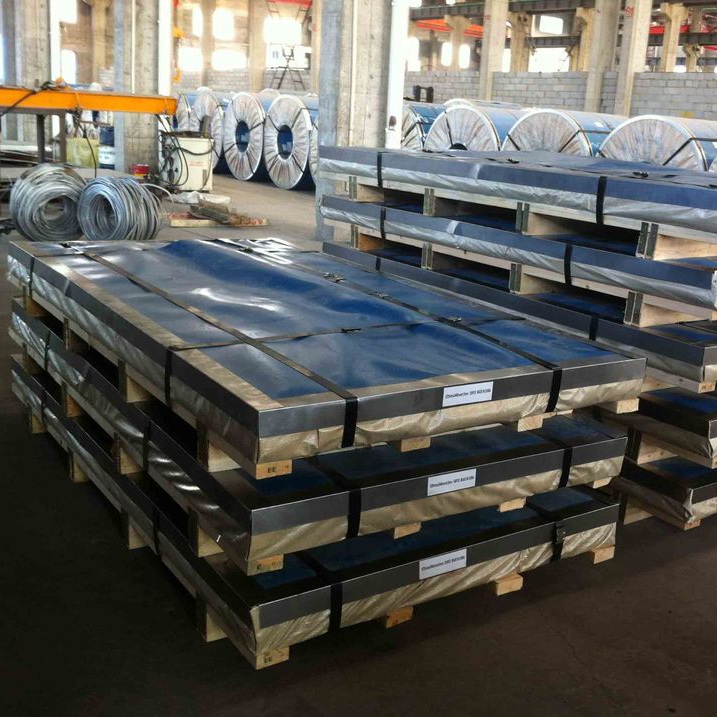 We have customer from German, Pune, Bengaluru, Dahej, Thane, Mexico, Turkey, Pakistan,Oman, Israel, Egypt, Arab,Vietnam, Myanmar, etc.
Website: https://www.jbcsteel.cn/
Email: lucy@sdjbcmetal.com jinbaichengmetal@gmail.com